You might like the look of Invisalign. You might dream of getting that straight smile you've always wanted. But the first thing you need to find out from your Hampton, NH, dentist is whether you are a good Invisalign candidate. At Smiles by the Sea, Dr. Harbpinder Shevchenko is a certified Invisalign provider who will examine your oral health, discuss your smile goals, and determine if this treatment is right for you.
Alignment Problems Invisalign Can Fix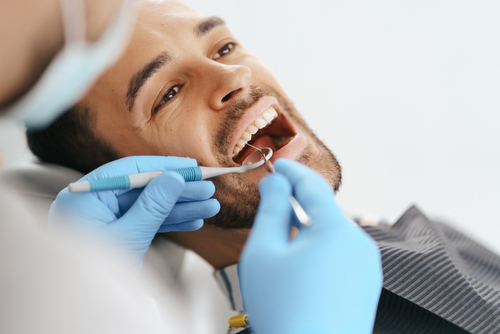 Every patient is different but, but Invisalign can fix nearly every alignment problem a person has, just like conventional metal braces. There will always be exceptions depending on the complexity of your case, but the following conditions can be corrected with clear aligners:
Overbite
Underbite
Crossbite
Open bite
Gaps
Crowding
Crooked teeth
During your initial exam, digital x-rays, and 3D imaging, your Hampton Invisalign provider will get a complete picture of what your alignment is right now and whether Invisalign is the right route to take to give you the smile you want.
Reasons Patients Choose Invisalign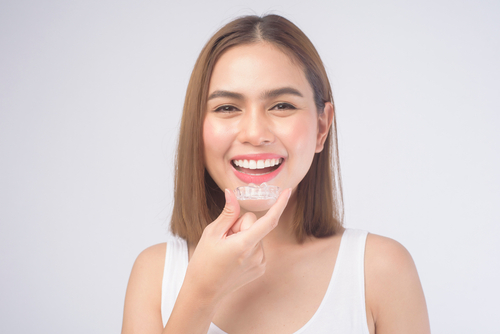 Invisalign has been around for decades, and its existence has made straight teeth a viable option for so many people who once thought they would never have perfect teeth. Adults and teens alike can potentially qualify as an Invisalign candidate, and most wearers choose this dental treatment for one or more of the following reasons:
Discretion: Adults who never thought they'd have straight teeth believed so because they didn't want to wear conventional braces. Invisalign, though, is as discreet as can be. The thin, snug, clear aligners cling to teeth without drawing attention to themselves.
Flexibility: If you're wearing braces, you can't take them off. If you're wearing Invisalign, you must keep them on your teeth for 20 to 22 hours a day, but they are removed for every meal and snack for a little taste of freedom.
Speed: Braces usually take about two years to complete treatment. Invisalign takes an average of 12 months, sometimes even less depending on your unique misalignment. Teeth and roots are moved at the same time which speeds up treatment, even though only a few teeth are being moved at a time.
Comfort: Smooth aligners are far easier to wear than metal brackets that poke and scrape at the soft tissue of your mouth. You won't have to worry about anything snagging on your lip or cheek, only keeping your Invisalign trays clean so they are clear and odor-free.
Oral health: It's not easy to brush brackets and wires. It's easy to clean Invisalign trays and brush and floss your teeth as normal when you can remove the aligners. Keeping your teeth healthy during orthodontic treatment is just as important as maintaining good oral hygiene after you're done with treatment.
Find Out if You're an Invisalign Candidate in Hampton, NH
If you're interested in learning more about Invisalign and finding out if this treatment can benefit you in any way, schedule a consultation with Dr. Shevchenko and her team at Smiles by the Sea in Hampton, NH. She has treated hundreds of patients, revitalized their smiles, improved their oral health, and given them new confidence, all thanks to customized Invisalign treatment.
Whether you need your entire smile realigned, have a few spaces or crooked teeth that need to be adjusted, or have relapsed from previous orthodontic treatment and now suffer with minor spacing issues, Invisalign could be responsible for making the smile changes you're craving. Contact us today to learn more.