Are you unhappy with how your smile looks and how your teeth feel and function? If you have a deteriorating smile, chronic pain, or missing teeth, you don't have to be uncomfortable or embarrassed by your smile any longer. A full mouth makeover from Dr. Harbpinder Shevchenko and her team at Smiles by the Sea in Hampton, NH, will fix everything you dislike about your teeth and put an end to pain and discomfort.
Restorative Dentistry Treatments for a Full Mouth Makeover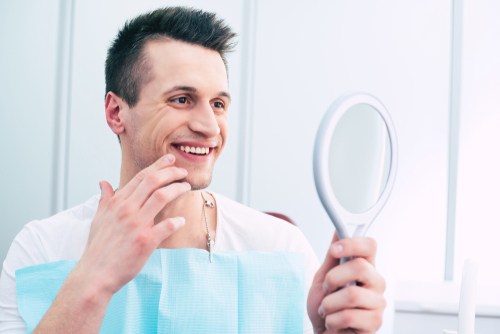 A full mouth makeover consists of customized, targeted dental treatments that are designed to restore your oral health. Your Hampton dentist wants your teeth to feel better and work better, and this rebuilding of a broken-down smile can happen through multiple dental procedures such as:
Gum disease treatment: Many smiles fall apart because of a gum infection, and treatment for this issue must occur before any makeover can commence.
Dental implants: Restore one, several, or an entire arch of missing teeth through this procedure that replaces both tooth root and crown.
Dentures: Modern removable dentures are strong and carefully customized. A partial denture can replace some teeth or full denture can replace an entire arch of teeth.
Porcelain crowns: Cover a damaged, weak, decayed, or disintegrating tooth with a customized crown that looks natural and strengthens your tooth.
Dental bridges: Replace a missing tooth and bridge a gap between two teeth with a dental bridge anchored in place with porcelain crowns.
Implant dentures: Implant supported dentures offer the benefit of dentures without the drawbacks.
Root canal therapy: Sometimes that discomfort you're feeling is caused by an infection. Root canal therapy stops the problem and eliminates the need for tooth extraction.
Cosmetic Dentistry Treatments to Beautify a Healthy Smile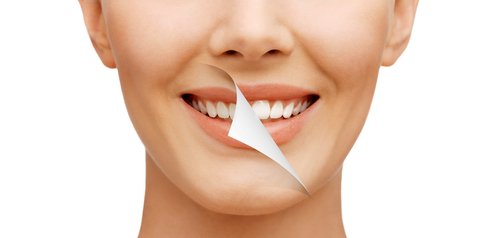 Once your smile is healthy, strong, and back in good working order, you finally have the proper foundation to beautify your teeth. Most of the restorative dentistry procedures you undergo also have a cosmetic component, but if there are still things you want to do to make your smile look better, you and your Hampton dentist can discuss:
Dental bonding: Dental bonding, a composite material applied in a non-invasive procedure, corrects minor gaps, chips, cracks, or stains.
Porcelain veneers: Porcelain veneers, customized in size, shape, length, and color, beautify unsightly teeth.
Teeth whitening: Teeth whitening treatment makes enamel multiple shades whiter and makes you look younger and healthier.
Tooth-colored fillings: Replace unsightly silver fillings or correct small cavities or damage with tooth-colored composite.
Same day crowns: Customized and made on-site for those last-minute full mouth makeover needs.
The Full Mouth Makeover Process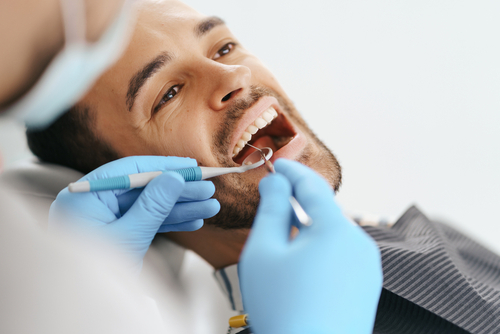 Every patient is unique and what happens in your full mouth makeover will be specific to you, but there are some things nearly everyone can expect to undergo:
Evaluation: Your Hampton dentist will give you a thorough dental exam and diagnose problem areas.
Planning: If you are a good candidate for a full mouth makeover, a detailed, customized treatment plan will be develop that fits your budget and your oral health needs.
Makeover: It is likely that you will need a series of dental appointments to complete all the work that needs to be done.
Healing: Some procedures, like dental implants or gum disease treatment, require healing time in between restorations.
Get a Full Mouth Makeover at Hampton Dentist Near Me
If you are unhappy with your smile or have ongoing discomfort, contact Smiles by the Sea in Hampton, NH, to find out whether you are a good candidate for a full mouth makeover. We look forward to helping you achieve a strong, healthy, beautiful smile.