When you want to dramatically change the appearance of your teeth without an invasive or costly treatment, talk to your Hampton cosmetic dentist about ZOOM! teeth whitening. This impressive innovation takes bleaching your teeth to a new level, making your smile multiple shades whiter in an hour's time. Learn more from the team at Smiles by the Sea.
How ZOOM! Teeth Whitening Works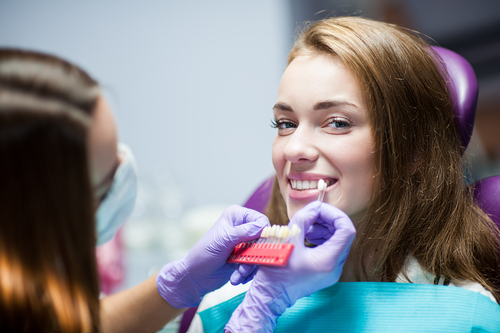 ZOOM! teeth whitening is one of the most popular cosmetic dentistry treatments for good reason – it works, it's fast, and the results are long-lasting. Professional-grade bleaching agents go deep into the tooth enamel to break up discoloration from within, not just temporarily slough off surface stains like most over-the-counter treatments.
Here is how advanced ZOOM! whitening works:
Prep: Gums and cheeks are protected from any potential irritation with desensitizing gel, cheek retractors, and cotton rolls. A pre-whitening surface cleaner is also applied to the teeth as an important part of preparation.
Application: The customized whitening gel is carefully applied to your teeth to ensure even coverage and consistent results across your entire smile.
Activation: A high-intensity blue light is directed at the teeth and programmed to activate the bleaching system and accelerate the whitening process. If necessary, this process is repeated to achieve optimal results.
Wrap-up: Another gel is applied to the teeth after the whitening treatment to reduce sensitivity and protect the tooth enamel. Safeguards are removed and your bright, white, gorgeous smile will be revealed.
What patients love most about ZOOM! whitening are the immediate, dramatic results. Even if your teeth aren't flawless, even if they're a little crooked or gapped or imperfect, a whitening treatment creates the illusion of perfection, and that is priceless.
Benefits of ZOOM! Teeth Whitening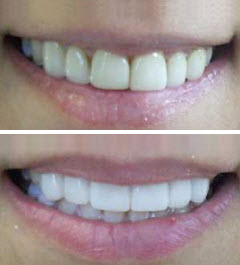 Professional bleaching agents contain ingredients like carbamide peroxide and hydrogen peroxide which aren't always found in over-the-counter treatments. These agents can break apart stains for truly whiter teeth. But this is only the start of the benefits of a ZOOM! teeth whitening treatment. Other perks include:
Makes teeth up to eight times brighter
Painless
Safe
Customized
Long-lasting
Non-invasive
Receive a customized take-home whitening kit for touch-ups
If you are looking for a way to definitely transform your appearance, a professional whitening treatment can get the job done. Your smile is a powerful accessory and when it is white and bright, you will look healthier, happier, smarter, and more capable.
Are You a Good Candidate for ZOOM! Teeth Whitening?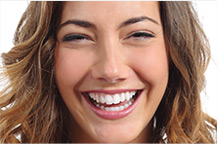 You may have tried over-the-counter whitening gels, toothpastes, strips, and more without long-lasting or impressive results. That's typical. The treatments you can buy at the pharmacy are one-size-fits-all, which means their ability to truly alter your smile will be limited, leaving you thinking that teeth whitening isn't the solution for you. But that's not necessarily the case – you just might not have found the right kind of whitening solution yet. And ZOOM! teeth whitening may be it.
Your Hampton cosmetic dentist will review your dental history and the current condition of your oral health. Teeth and gums must be strong and healthy so you can withstand the intensity of the professional-grade bleaching. If there are any signs of gum disease, tooth decay, or other oral health problems, these will need to be addressed first.
Your dentist will also tell you if your teeth are likely to respond to a whitening treatment. Some people have enamel that can't be changed by bleach and instead require concealment by another solution, like porcelain veneers, dental bonding, or crowns.
Find out whether ZOOM! teeth whitening is right for you. Schedule a consultation with Smiles by the Sea in Hampton, NH, and get started on your smile makeover today.