Porcelain veneers are incredibly thin ceramic coverings customized to fit over the front of your teeth to create a symmetrical, attractive, flawless smile. Find out if you're a good candidate for porcelain veneers from Dr. Harbpinder Shevchenko at Smiles by the Sea in Hampton, NH.
Problems Fixed by Porcelain Veneers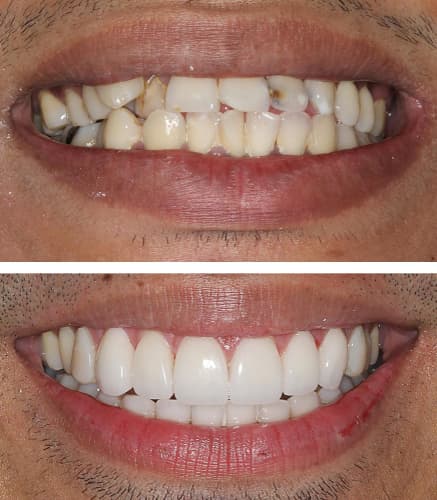 Porcelain veneers are one powerful cosmetic dentistry procedure that conceals multiple flaws simultaneously, including:
Chips
Cracks
Stains
Discoloration
Short teeth
Gaps
Misalignment
The versatility of veneers makes them an ideal treatment for patients who have aesthetic complaints about multiple aspects of their teeth. Instead of undergoing a smile makeover that consists of several cosmetic dentistry treatments, you can get one procedure and transform your smile.
The Porcelain Veneers Procedure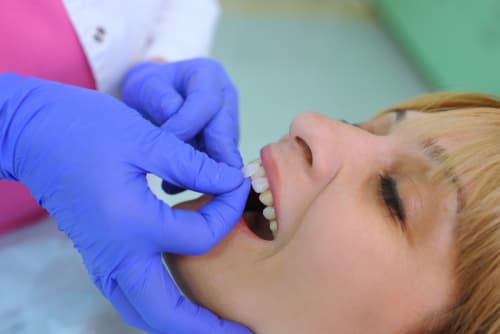 The porcelain veneer process usually takes two visits to your Hampton cosmetic dentist after the initial consultation. Prep work is the bulk of the first visit and placement of the veneers is the second.
Consultation: Before anything can happen with your smile makeover, your cosmetic dentist needs to confirm that you are a good candidate for porcelain veneers. This will include a discussion about your smile goals, budget, and oral health, as well as a dental exam.
Impressions: Once the veneers are a go, impressions will be taken of your teeth. These will guide the dental lab technicians as they create your customized veneers. Your dentist will also provide the lab with instructions about the color, size, shape, and length of each veneer – all elements thoroughly discussed with you and agreed upon – for customized porcelain shells.
Preparation: Before veneers can be put in place, a small portion of tooth enamel must be permanently removed, usually through sanding or shaving. This is an essential step in the veneer prep process and ensures that the veneers will lay flat against your natural tooth so it doesn't stick out unnaturally. Roughing up the enamel like this also allows the bonding agent to properly adhere to your tooth so the veneer remains solidly in place.
Temporaries: Once the teeth are prepped, you still must wait on the dental lab to create your veneers. In the meantime, you will be fitted with temporary veneers so that your smile looks normal and unaltered.
Final: At your second visit, the temporary veneers are removed. Before the permanent ones are bonded in place, you and your dentist will confirm that the veneers look right in all ways. After all, once they're in place, they're staying there. The placement of the porcelain shields is a meticulous, time-consuming process – and it's worth it. You want your dentist to take her time and give you the perfect, one-of-a-kind smile you've been dreaming of.
Benefits of Customized Veneers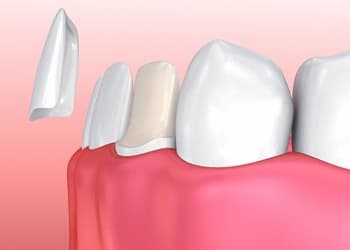 There are only benefits to getting veneers, and some of the biggest perks include the following:
Improved appearance: Your smile will never look better than it does with customized veneers in place. These carefully proportioned and designed porcelain shields work together to create a celeb-worthy smile makeover that helps you look younger, happier, healthier, and smarter.
Confidence boost: Your teeth play a major role in how you look but also how you feel about yourself. With veneers in place, you will never be embarrassed by the appearance of your teeth or hesitant to smile at someone, speak up, or pose for photos.
Long-lasting: Veneers can last for decades with careful upkeep. Simply brush and floss daily as usual and visit your dentist every six months for a teeth cleaning and dental exam. It's easy to keep your veneers strong and complete.
Get Porcelain Veneers Near Me In Hampton, NH
Rely on Dr. Shevchenko, a skilled, knowledgeable, and experienced cosmetic dentist in Hampton, NH, to find out whether porcelain veneers are right for you. Get rid of those unsightly imperfections that make you self-conscious and instead get a smile that you're proud to show off. Contact us today to schedule a consultation and find out if you're a good candidate for this treatment.