Professional teeth whitening is one of the most popular cosmetic dentistry treatments. Effective, affordable, and able to deliver instantaneous results, this smile makeover procedure makes even flawed teeth look flawless. At Smiles by the Sea in Hampton, NH, we offer both in-practice teeth and at-home whitening procedures using powerful, professional-grade bleaching products.
Benefits of Teeth Whitening from Your Hampton Dentist
Whitening products are plentiful in the oral health care section of your local pharmacy, but just because you can purchase whitening strips and whitening toothpastes and whitening gels over the counter, success is not guaranteed. If you want consistent, long-lasting results that truly make your teeth look whiter and brighter, your Hampton cosmetic dentist is your best resource. Here's why:
Powerful products: Professional teeth-whitening formulas contain highly concentrated, powerful bleaching agents that are only available from your dentist. These gels and products are quality controlled for safety and strength.
Customized whitening: All professional whitening treatments are customized to your unique enamel discoloration and your unique teeth so stains can be broken up from within, not just peeled off the surface.
Quick results: In-practice whitening only takes about an hour to complete. You can whiten your teeth over your lunch break in time for that big meeting, first date, interview, or special event.
Convenient options: Take-home whitening trays are designed for your mouth alone for targeted whitening and excellent results that you can do on your own time. The results will take a little longer to achieve, but they will be just as impressive as an in-office treatment.
Comfortable technique: If you've purchased whitening products, there is a good chance you experienced sensitivity in your teeth or gums. With the professional whitening procedure, strategies will be implemented to deliver a comfortable, safe whitening treatment that minimizes sensitivity.
Consistent results: There is plenty of room for user error in store-bought whitening products. Letting your dentist guide this targeted procedure ensures that you will have consistent results that look great across your entire smile.
Fast Facts About Professional Teeth Whitening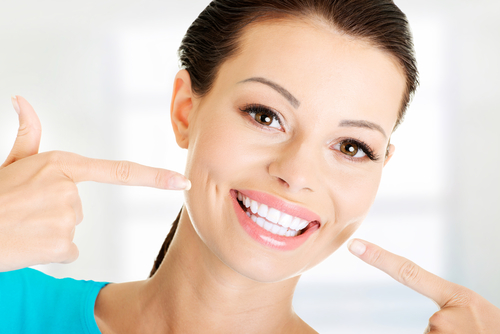 Not sure if teeth whitening is the smile makeover procedure for you? Wonder if you're a good candidate? Here are some of the most important facts you need to know.
Your teeth don't have to be perfect. Even if your teeth are crooked, gapped, or otherwise flawed, whitening can create the illusion of perfection.
It may not be possible to whiten your teeth. Antibiotic staining, naturally yellow or dark teeth, or damaged teeth do not respond to professional whitening. You can, however, conceal problems like these with other cosmetic dentistry treatments, like veneers or bonding.
A dental exam comes first. No matter what kind of smile makeover you pursue, it will always begin with an exam to make sure your oral health is in good condition and ready to serve as a strong foundation for your cosmetic dentistry procedure, including teeth whitening.
There is one right formula for you. Some patients get the best whitening results with a combination of in-practice and at-home whitening, while other patients may need only one option.
You'll get the best results for your investment. Teeth whitening is an investment, but it's well worth it, especially if you compare it to the combined cost and effort of buying over-the-counter products regularly to try to maintain a white smile. Opt for customized whitening trays and you will have a system at your disposal that lasts for a long time and keeps your smile white and beautiful for years.
Professional Teeth Whitening in Hampton, NH
Get rid of stubborn stains, get a whiter smile, and look and feel better about yourself. ZOOM! is a professional teeth whitening process that delivers quick results and can last for years when combined with proper brushing and flossing techniques and regular visits to your dental for cleanings and exams. Contact Smiles by the Sea in Hampton, NH, to find out whether you're a good candidate for this professional procedure.