A dental abscess is always a dental emergency. This painful condition demands care from a dentist as soon as possible to avoid serious complications and threats to your overall health, not only your oral health. If you suspect that you are suffering from an infection or developing an abscess, contact the team at Smiles by the Sea in Hampton, NH, immediately.
What Is a Dental Abscess?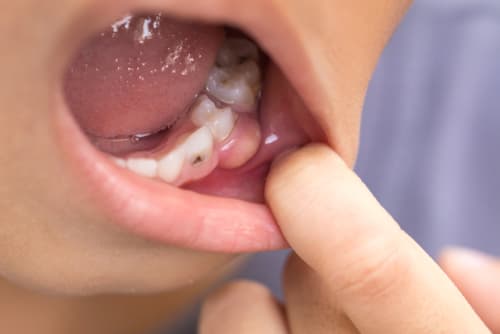 A dental abscess is a tooth infection that forms inside the tooth pulp and spreads to the tooth root. As the bacteria responsible for the infection continue to multiply, an abscess eventually forms.
The most common cause of a dental abscess is untreated tooth decay, but the bacterial infection can also develop because of a mouth injury or deteriorating dental work. All these circumstances allow particles to enter the tooth and wreak havoc.
Symptoms of a Dental Abscess
A dental abscess is often easy to diagnose because the symptoms make themselves well-known, but some of the effects can mimic other oral health problems. It's important to see your dentist right away no matter kind of oral health problem you suspect you're having so it can be treated quickly.
The most common symptoms of a dental abscess include the following: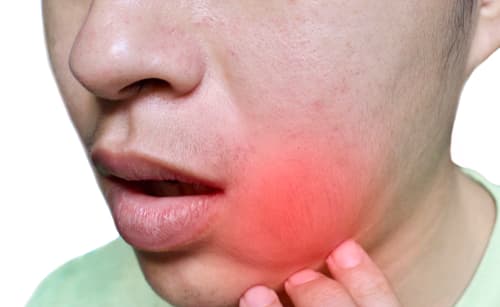 Area of pus build-up under the gum
Swelling of the gum
Pain and tenderness
Redness and warmth
Sensitivity
Loose teeth
Bad breath
Fever or chills
A Dental Abscess Requires Emergency Dental Care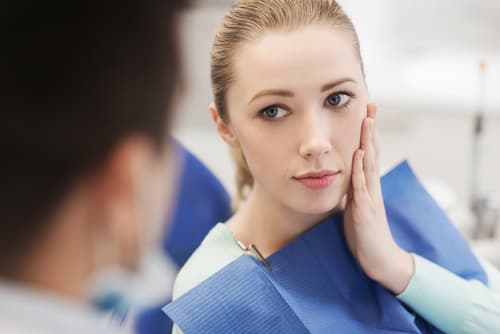 Many people assume that if their abscess ruptures and the pain lessens, the problem is gone. This is not the case. You still have a major oral health problem threatening your teeth, gums, and overall well-being.
An abscess caused by bacteria is full of bacteria. If it ruptures, that bacteria is in play throughout your system. Your dentist must ensure that the abscess has drained properly so the infection doesn't spread to the jaw, any other areas of the neck or head, or the rest of your body. Left untreated, an abscess can cause severe, life-threatening consequences.
Treatments for a Dental Abscess
Your dentist's goal in treating an abscess is to eliminate your pain as quickly as possible, stop the problem from spreading, and correct the damage that has been done. There are several steps that may be taken to treat an abscess and, depending on the severity of your condition, you may or may not need them all.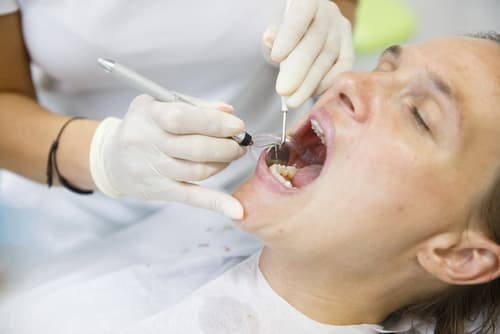 Drainage: Before any repairs can be made to your mouth, the abscess must be drained. It can take a few weeks for the wound to heal, depending on the size of the abscess and your body's response to antibiotics.
Root canal therapy: Because a bacterial infection behind an abscess begins within the tooth, root canal therapy is typically necessary to clean out the infected tooth and fill them again to prevent further infection.
Tooth-colored filling: A small abscess that is the result of minor tooth decay may only require a tooth-colored filling to correct the damaged tooth.
Extraction: When a tooth is so severely damaged that no restorative dentistry treatments can save it, extraction will be necessary to protect the rest of your oral health.
Cost Factors to Repair a Dental Abscess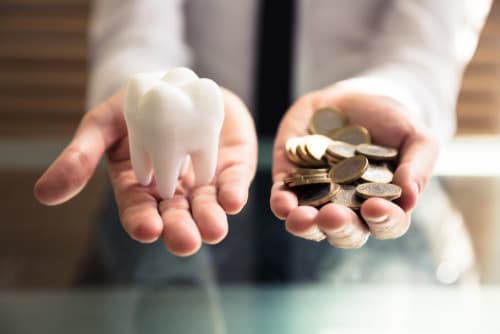 Dental abscesses are dental emergencies, so when you need a last-minute dental appointment, that cost will be a factor. Other elements that affect the total cost can include:
Location of the abscess
Size and depth of the abscess
Efforts needed to stop infection
Restorative dentistry needed
Sedation dentistry needed
Dental office location
Get Emergency Dentistry for a Dental Abscess in Hampton, NH
If you suspect that you have an abscess or any other dental emergency, contact the dental team at Smiles by the Sea in Hampton, New Hampshire to schedule an appointment with Dr. Shevchenko for immediate treatment.