When you have an unsightly tooth or one with minor damage, it mars the appearance of your smile. What's even more important, though, is that these problems can lead to bigger complications if left unaddressed. At Smiles by the Sea in Hampton, NH, we use dental bonding to correct problem teeth quickly, easily, and affordably.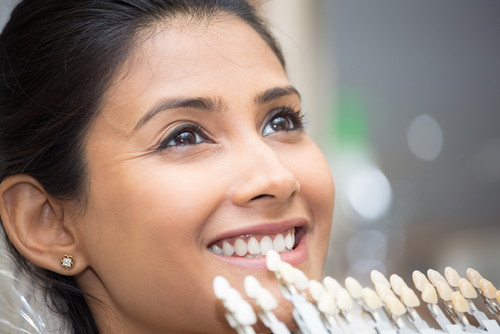 What Is Dental Bonding?
Dental bonding is also known as cosmetic tooth bonding. It can serve as a dental restoration or a cosmetic dentistry treatment to fix a damaged tooth or conceal an unattractive tooth. Enamel-colored composite resin is color-matched to your tooth so the repair blends in instead of stands out.
Patients love dental bonding because it is non-invasive and fast. Getting cosmetic tooth bonding only takes one visit to your Hampton dentist and requires only about 30 minutes to an hour per tooth to complete. It's an excellent solution for both adults and children, and especially for patients who are hoping for an alternative to a dental crown or porcelain veneer.
The Dental Bonding Procedure
Cosmetic tooth bonding is a comfortable and non-invasive procedure. There is rarely a need for drills or anesthesia during this dental, unless your repair involves the removal of tooth decay. The results of bonding are subtle but effective and here is how it's usually done:
Preparation: The problem tooth is lightly sanded and conditioning liquid is applied so the resin can attach to the tooth.
Application: Tooth-colored resin, a putty-like substance, is matched to the shade of your teeth and brushed over the tooth in coats to build up the tooth structure.
Bonding: A special laser or ultraviolet light is used to harden the resin in place and bond it permanently to the tooth.
Contouring: The bonding material is carefully shaped to look like a natural tooth in size or its form is contoured to fill in a gap.
Polishing: The tooth is buffed until it is smooth, shines, and looks completely natural.
Bonding is a great repair for patients who are seeking an easy and fast way to fix a tooth. There is no need to wait for a dental lab to prep the materials to fix your smile. The dental bonding procedure is all on your Hampton dentist and her expertise to reshape, correct, and beautify damaged or unsightly teeth to return your tooth to full function.
Problems Fixed by Bonding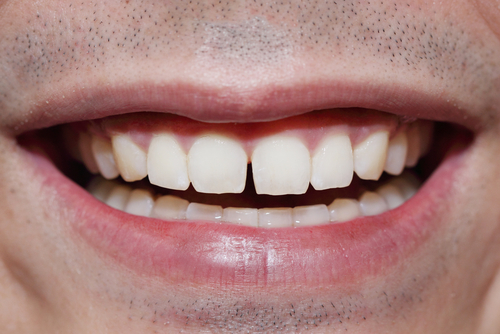 There are many problems that can be addressed by dental bonding, including:
Broken teeth
Chipped teeth
Cracked teeth
Decayed teeth
Discolored teeth
Gapped teeth
Jagged teeth
Misaligned teeth
Misshapen teeth
Bonding is often used in place of another repair, especially for patients who might be concerned about budget. For example, if you lost an old porcelain crown, dental bonding may be a viable solution to build the tooth back up and save you both time and expense. Your Hampton dentist will also make the most logical recommendations for your unique oral health needs.
Dental bonding can last for decades, but the resin is susceptible to staining. It's important to keep up with your oral hygiene routine at home and see your Hampton dentist every six months for a professional cleaning and check-up. This will keep your bonded teeth looking great, and the rest of your smile too.
Get Dental Bonding from Your Hampton Dentist
If you have a problem tooth, don't neglect it. You may be willing to live with the issue or the cosmetic blemish, but even the most insignificant matters can turn into major dental problems. It's far wiser to get a small restoration than find yourself having to endure an invasive restoration later because the tooth developed a bigger problem.
No matter what your oral health concern, there is a dental solution to fix it. The sooner you take care of the matter, the better. Dental bonding could be the right repair for you. Contact Smiles by the Sea in Hampton, NH, to schedule your consultation.