Dental implants are the permanent solution to replace missing teeth. They can replace one tooth, several teeth, or an entire arch of teeth, depending on your unique dental needs. Find out if you are a candidate for this permanent, natural-looking solution from Dr. Harbpinder Shevchenko at Smiles by the Sea in Hampton, NH
Dental Implants Are the Modern Alternative to Dentures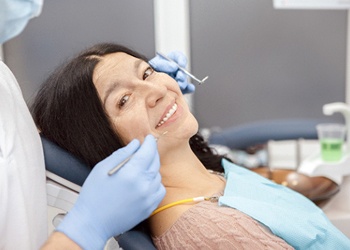 People who are missing teeth may avoid going to the dentist because they don't want to be told they should get dentures. For the right patient, dentures are a strong and effective solution. However, dental implants are the most long-lasting, comfortable restoration and they are free from the instability and impermanence common to dentures.
Dental implants are set apart for dentures for many reasons, but especially for the following:
Replace tooth root and crown simultaneously for a full restoration
A permanent solution with no adhesives required
Look, feel, and function just like natural teeth
Do not obstruct the palate
The Dental Implant Procedure
Dental implants are made of two parts – a titanium post surgically place into the jawbone and a prosthetic tooth bonded to the post. They replace the entire tooth structure from the root up and can be used to replace one missing tooth or serve as a critical component of a dental bridge or implant-retained dentures.
Once it has been determined that you are a good candidate for dental implants, this surgical procedure will take place over several visits to your Hampton dentist. Here is what you can expect:
Preparation: Your dentist evaluates your bone and gum tissue to determine the best spacing needs. Bone density must be robust so the dental implant will take successful. Some patients may need a bone graft to make this restoration a reality.
Surgery: Agreed-upon sedation options and numbing agents are administered before the implant is surgically placed into the jawbone. In many cases, the post designed to hold the artificial tooth can be placed on the implant at the time of surgery. A temporary tooth may also be attached to the post to fill the space in your smile while you wait for total healing.
Healing: Complete healing of the surgical area can take months. It is important to be patient to allow the mouth to heal properly and give the implant time to integrate successfully into the jawbone. Your dentist will monitor your progress over this time.
Fitting: The permanent artificial tooth is fitted to the implant post for a permanent restoration that looks and feels natural and eliminates the hole left by a missing tooth or teeth.
Benefits of Dental Implants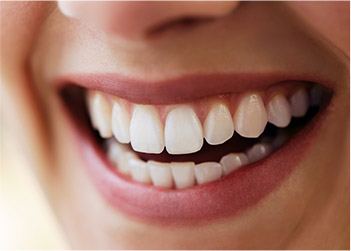 There are so many benefits of dental implants it's impossible to identify them all. Suffice it to say, this dental restoration has restored the oral health of many patients, as well as their happiness and appearance.
Here are just some of the perks of this advanced procedure:
Completes your smile
Preserves facial structure
Makes eating easy and not stressful
Protects alignment
Feels comfortable
Looks natural
Improves confidence
Cost of Dental Implants
There are multiple options for replacing missing teeth. It's important to discuss your smile goals and budget with your dentist so you can reach a solution that will make you feel comfortable in all ways and get you the most effective dental restorations for your unique needs.
The cost of dental implants will vary depending on a variety of factors, including:
The number of dental implants
Whether a bone graft is necessary
Where the implants are placed
If other dental restorations are also needed
Materials used
The experience of the dentist
Location of the dental practice
Are You A Good Candidate For Dental Implants?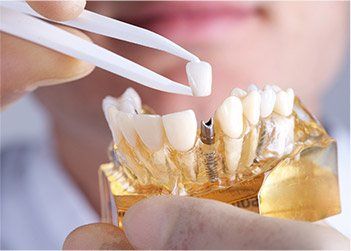 Whether you have lost a tooth because of extraction, an accident, or gum disease, its absence means the tooth roots are also missing. Dental implants provide stability above and below the gumline with a manmade tooth root firmly fused to the jawbone.
Dental implants work for many people. Even when it seems like the number of teeth you're missing is immense and the length of time you have gone without any teeth is too long, you still have options.
Your dentist will be looking for:
Quality bone density
Good jaw strength
Healthy gum tissue
Adequate spacing
What being a good dental implants candidate comes down to is having enough room for the implants and that your mouth can handle such a significant restoration. Gum grafts can be done for qualified patients to make them eligible candidates for dental implants. Some patients will qualify for implant dentures, where they get the best of both worlds without the inconveniences of conventional dentures.
If you have any missing teeth, you have wondered what dental treatments might be best to restore your smile. Dental implants are permanent, long-lasting, and natural-looking, but there are several circumstances that affect whether you are a good dental implants candidate. At Smiles by the Sea in Hampton, NH, we carefully review your oral health to determine whether dental implants are right for you and help you rebuild your smile no matter what.