If you have missing teeth, you've heard about dental implants, maybe you've even considered getting them, but you want more information about this advanced dental procedure. With dental implants 101 from Smiles by the Sea in Hampton, NH, you have the answers you need to decide if this restorative dentistry treatment is right for you.
Dental Implants Have Three Components
The dental implant is typically a titanium post, which is a durable, biocompatible metal. It is placed in the jawbone, under the gum line. The abutment is attached to the top of the implant. The prosthesis is customized and attached to the top of the abutment. This trio forms a complete tooth from root to crown.
Dental Implants Look and Feel Like Natural Teeth
Many patients worry that having an implant in their jawbone will feel weird and uncomfortable. Once the surgery is complete and healing has commenced, you'll quickly get used to the restoration. The only thing that will feel different is having a tooth where there wasn't one – and that's a good thing.
Healing Time Is Significant
It's important for the implant to complete osseointegration so it fuses solidly with the jawbone, just like a natural tooth root. The healing time can take several months and is different for every patient. Once this is complete, you're only one step away from getting a permanent crown and a complete restoration.
This Restoration Is Permanent
Dental implants 101 has proven that dental implants are one of the most reliable repairs for anyone with missing teeth, whether it's one tooth, a few teeth, or an entire arch of teeth. Implants are permanent, so you never have to worry about your tooth shifting out of place or coming out.
You Can Get Implant Dentures Without Typical Denture Drawbacks
For patients who are missing many teeth in one area of their mouth, there are dental implant procedures that work with dentures – without the drawbacks of dentures. Several dental implants are strategically placed in the jawbone and a customized denture is permanently adhered to the implants.
You Might Need Other Dental Work Before You Can Get Implants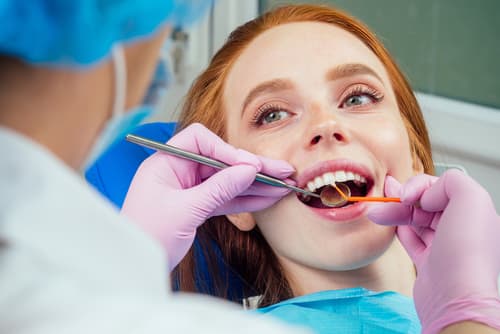 Most people with missing teeth qualify for dental implants, but there are two procedures that may need to happen first to get your mouth ready:
Gum disease therapy: If you are suffering from gum disease – especially if this infection is the main reason for you tooth loss – this problem will need to be treated first. You can't build a new smile on unhealthy gums.
Bone graft: Some people do not have enough jawbone to support a dental implant and require a bone graft, where a piece of bone is placed in the jaw to improve its density. This requires additional healing time before the dental implant can be placed.
Consult Your Hampton Dentist About Dental Implants
Here is what you can expect when you visit your Hampton dentist to discuss whether you are a dental implants candidate:
Examination: A complete assessment will include a review of your oral health history and medical history, a dental exam, x-rays, 3D scans of your mouth, and an impression of your teeth.
Consultation: You will review the results of your examinations with your Hampton dentist and discuss all possible tooth replacement options, including dental implants. This is the time to tell your dentist about the kind of treatment you're hoping for, concerns, and budget.
Treatment Plan: It is critical that a smile makeover be built on a strong foundation, so if there is any gum disease present or other oral health problems, a treatment plan will be developed to address these matters first to ensure that your mouth is healthy for dental implants.
There Are Multiple Benefits to Getting Dental Implants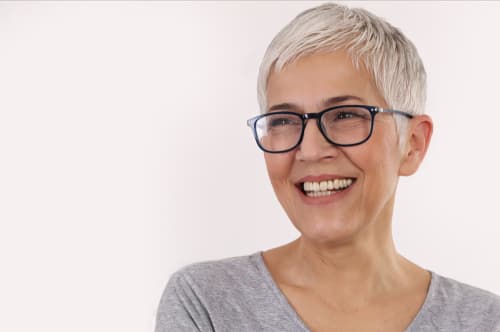 While you are certainly free to decide which solution is right for you, it's important that you weigh the pros and cons of each. A fixed bridge or traditional denture can produce beautiful results, but some aspects may have you questioning whether you want to spend the time and money on replacements, adjustments, etc.
Replacing missing teeth with dental implants is a gift that delivers cosmetic and restorative benefits:
Boost your appearance: This smile makeover looks and feels like a natural tooth and fills the hole in your smile for a younger, better-looking you. You can expect to enjoy your smile for a long time. Dental implants are designed to last decades, if not a lifetime. With proper care and maintenance, you may never need to have your posts replaced.
Improve your confidence: Missing teeth affect self-esteem. You will experience greater confidence in your appearance and feel good about the way you look thanks to your dental implants. Whether you receive a dental crown, implant bridge, or implant-retained denture, the materials used are natural-looking and will blend in seamlessly with your smile
Prevent bone loss: Your oral health will improve dramatically. Because missing teeth can lead to bone and tooth loss, the dental implant will mimic your natural tooth structure, effectively stimulating the bone and keeping your facial shape looking younger and healthy. When a tooth is lost, the jawbone will recede over time, leading to a compressed appearance. Implants stimulate the jawbone and prevent the loss of bone density.
Enjoy a low maintenance solution: Brush and floss your teeth as always and see your dentist every six months for a cleaning and check-up – that's dental implant 101 maintenance. There is no chance of your dental implant decaying. It is an artificial tooth that cannot experience decay or disease. But you must continue to maintain your smile in its entirety because healthy teeth nearby can become infected or damaged, which can impact your implant(s).
Enjoy your favorite foods again: Chewing, eating, and speaking will prove much easier. Dental implants work just like regular teeth, so you'll enjoy a stronger bite force and greater functionality when performing these daily tasks.
Dental Implants Hampton, NH, Dentist Near Me
Dental implants can last a lifetime with good care. They prevent neighboring teeth from shifting out of place and help you maintain the shape of your face so you don't look older than you are. Dental implants, in short, are the best restoration you can get for missing teeth. Find out if you're a good candidate by scheduling a consultation at Smiles by the Sea in Hampton, NH.