The idea that dentures are the only option to replace your missing teeth is enough to make some people decide to live with the holes in their smile and skip restorations. It is always important to fill in the holes created by missing teeth – and there is one solution that gets you the benefits of dentures without the drawbacks: implant dentures. At Smiles by the Sea in Hampton, NH, we are pleased to offer this denture alternative to qualified patients.
How Implant Dentures Work
Are you missing an entire arch of teeth? Do you have several teeth missing in one area of your mouth? Implant dentures could be the right solution – here's how they work: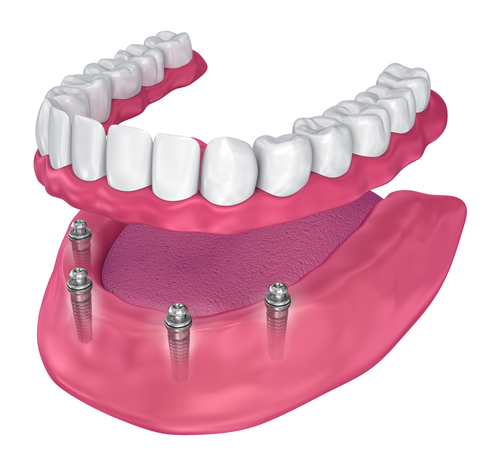 Permanent: Conventional dentures are designed to be removed every night and soaked. Implant dentures snap into place and stay in place.
No adhesives: The denture appliance snaps onto the permanent dental implants, which holds them in place without the need for messy, unreliable adhesives or a suction effect.
Secure: Many denture wearers worry whether their dentures will stay in place when they eat or speak, but that worry is eliminated with implant dentures which are anchored in your jawbone.
Fully functional: Implant dentures are a secure and complete restoration that looks, feels, and works like natural teeth so you can speak, bite, and chew confidently.
Comfortable: In this dental restoration, there is nothing covering your palate like full dentures and nothing interfering with normal sensations or tastes. Comfort is the only option.
Who Is a Good Candidate for Implant Dentures?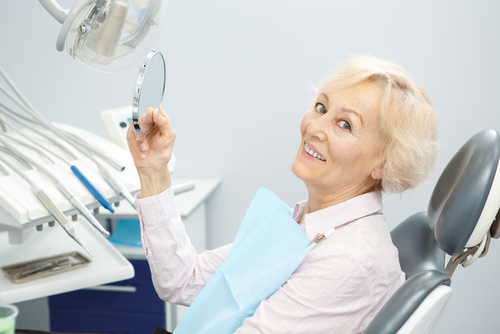 If you are interested in implant-supported dentures, you must qualify for this procedure before your dentist can proceed to give you the smile makeover you want. Maybe you already have dentures and are tired of wearing them – you want something better and more secure. Maybe you have been living with missing teeth and are over their interference in your life – you want a smile that's complete and works properly.
Your dentist will review your oral health and carefully examine the current state of your teeth and gums to determine if you have all the right characteristics to be an implant denture patient.
If you already wear dentures and have struggled with them, there is a good chance you can upgrade.
If your smile is unstable because of several missing teeth in one area or an entire arch of missing teeth, these configurations lend themselves to dental implants.
If your oral health is in great condition, you are already winning at being an implant candidate. There cannot be any signs of gum disease or other oral health problems before any implant treatment.
If you have great bone density your dentist will be thrilled that you can naturally support dental implants without the need for a bone graft. In the implant denture procedure, dental implants are slightly shorter than traditional dental implants, which makes more patients viable candidates.
Cost Factors of Implant Dentures in Hampton, NH
Quite often, dental patients resign themselves to conventional dentures because they are a friendlier price point than dental implants. It's important to consider long-term investment when it comes to oral health. You want dental restorations that will last for a lifetime, so consider longevity of a dental restoration as a worthwhile part of your budget. Other cost factors of implant dentures include:
Number of implants used
Location of implants
Materials used
Type of denture appliance
If bone grafts are necessary
Get Implant Dentures Near Me in Hampton, NH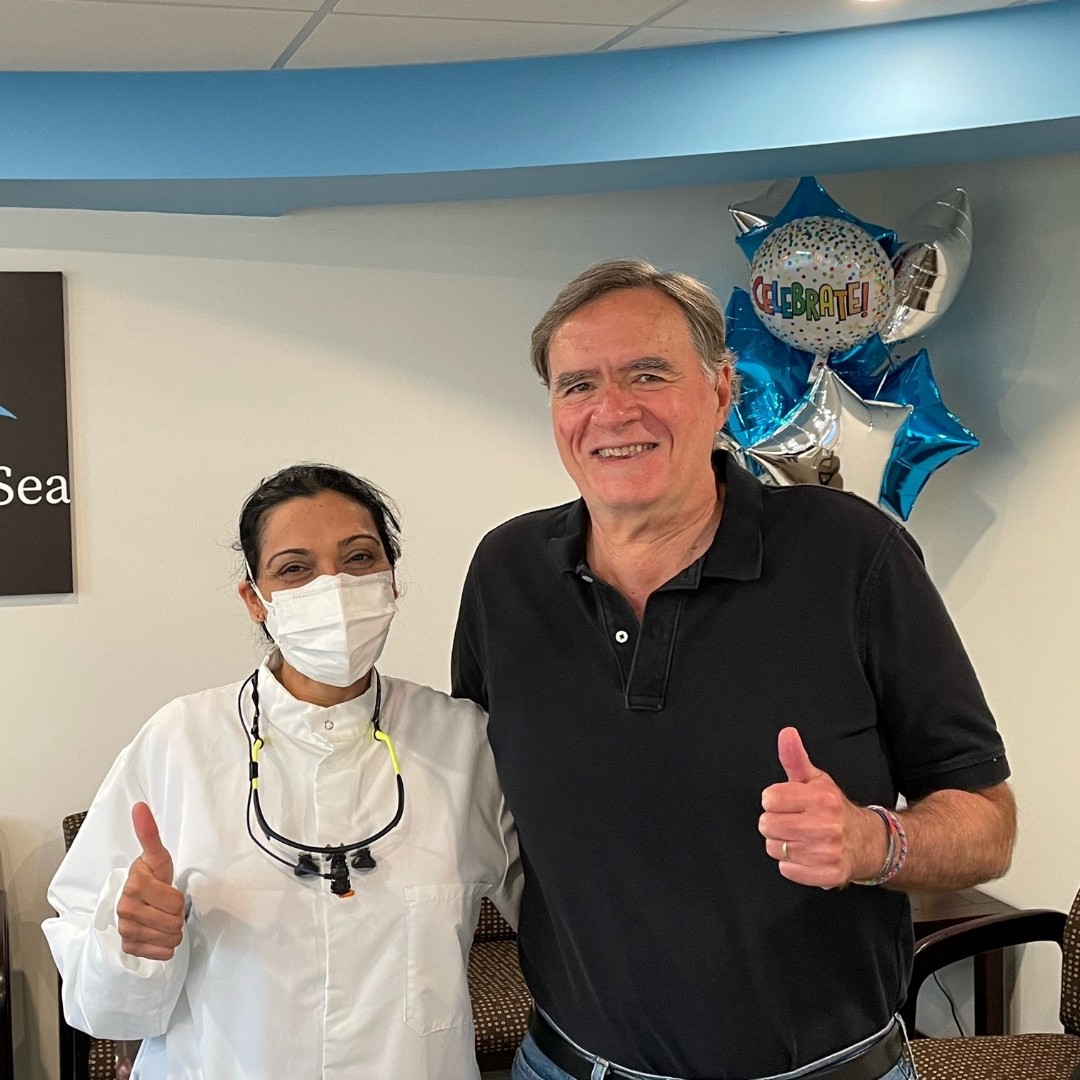 Implant dentures are secure, look natural, and offer all the perks of conventional dentures without any of the drawbacks. Gain your freedom and confidence back with a dental restoration that will last and make it easy for you to speak, eat, and engage in high-impact activities. You won't have to worry about irritation, embarrassment, or a shaky smile.
Schedule a consultation with the team at Smiles by the Sea in Hampton, NH, to find out if you're a good candidate for implant-supported dentures.