Creating Stunning Hampton Smiles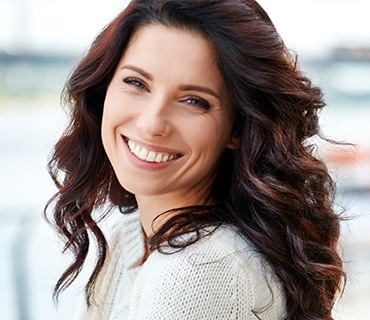 Your smile is on display more than ever thanks to social media and cameras being in every device you can imagine, so if you already feel self-conscious about your teeth, this can easily be a source of anxiety. If you're worried about people noticing your stained, chipped, cracked, or gapped teeth, know that you are far from alone. Even perfectly healthy teeth can develop aesthetic flaws, and for Hampton residents looking to gain a beautiful and confident smile, Dr. Shevchenko has just what they need: cosmetic dentistry. Using an artistic touch and the treatments below, she can help you achieve the big, bright, and head-turning grin you've always wanted in just one or two easy appointments.
Why Choose Smiles by the Sea Family Dentistry for Cosmetic Dentistry?
Every treatment tailored to each unique patient
We only use extremely strong & lifelike materials
Whiten your teeth in-office or at-home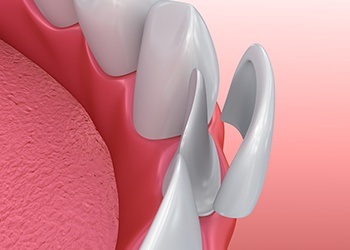 Porcelain Veneers

Porcelain veneers are the "secret" behind many of Hollywood's most gorgeous smiles. This treatment involves placing thin ceramic coverings over the front of the teeth, enabling a patient to change their shape, size, and color to whatever they want. They can mask/fix a variety of flaws all at the same time, saving a patient from having to get multiple procedures. They are always custom-made, and it only takes two appointments for them to completely transform your smile.
Metal-Free Dental Restorations

We understand that health and aesthetics are both extremely important when it comes to someone's smile, which is why we're happy to offer a restorative solution that can deliver the best of both worlds. With all-porcelain crowns, we can repair damaged and decayed teeth in such a way that it looks like nothing bad ever happened to them. This is the kind of dental work your friends and family will never be able to notice!
Dental Bonding

For patients looking to enhance their smile on a budget, direct bonding has the perfect balance of affordability and effectiveness. A color-matched composite resin is applied to a tooth, and Dr. Shevchenko can sculpt it to cover a small stain, thin gap, or minor chip. From beginning to end, the procedure only takes about an hour, requires no anesthetic, and the results can be expected to last for about a decade.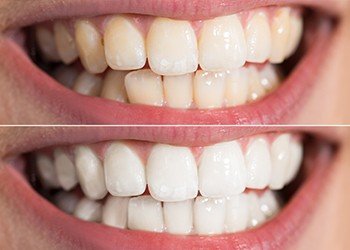 In-Practice Teeth Whitening
Do you have a wedding, date, or important job interview coming up soon, and you want your smile to make the best impression possible? With in-office Zoom! Whitening, we can easily make your teeth 6-8 shades brighter in under an hour. A highly concentrated bleaching gel works together with a special low-UV light to break up even the most persistent dental stains in record time. In just one visit, we'll make sure your smile lights up any room you're in!
At-Home Teeth Whitening

If you want the flexibility to whiten your teeth whenever and wherever you want rather than wasting your money on some underpowered treatment from the store, Smiles by the Sea Family Dentistry in Hampton, New Hampshire can send you home with a custom-made kit that's guaranteed to deliver dramatic results. We'll create a set of oral trays specially-shaped for your smile and provide you with a bleaching gel much stronger than anything you can buy on your own. After just two weeks of using our kit for a few minutes a day, stubborn coffee, wine, and tobacco stains should noticeably disappear.
Digital Imaging/Virtual Smile Design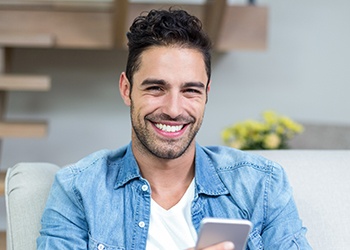 Virtual Smile Design literally allows our patients to look into the future. How? We simply take a picture of someone's smile and digitally edit it to reflect how a cosmetic procedure will change its appearance. Want to know how teeth whitening or porcelain veneers will improve your overall look? Now you can find out without even sitting in the dental chair. That way, if you do choose to get a treatment, you'll already know you'll love the results.