Custom-Made Solutions for Cavities & Broken Teeth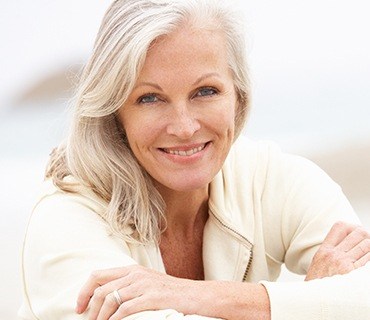 There are plenty of events that can leave a tooth looking and feeling far from its best, including decay, physical trauma, and even natural wear and tear, all of which can cause pain and make someone feel less than thrilled about their smile. If any of these problems sound familiar, Dr. Shevchenko can provide the repair you need using restorative dentistry. Utilizing the latest techniques, tools, and materials, any issue you might be dealing with can be taken care of in just one or two appointments. If you're ready to finally fix your teeth, contact Smiles by the Sea Family Dentistry today.
Why Choose Smiles by the Sea Family Dentistry for Restorative Dentistry?
Restorations specially-made for each patient
Natural-looking porcelain restorations available
Highly-skilled & compassionate dentist
What if I Do Nothing?
While minor dental damage might seem easy to ignore, your teeth can't actually heal themselves, so a small problem will inevitably become a large one. Minor decay will turn into a sizeable cavity, and a crack in the enamel can eventually cause a tooth to fracture altogether. Basically, repairing a tooth as soon as possible is much better for both your health and your wallet than waiting for something to seriously go wrong.
Dental Crowns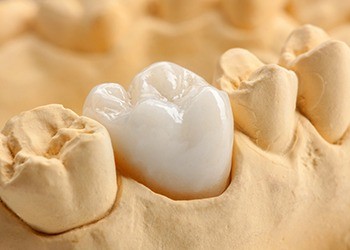 Dental crowns are literally the king of restorative dentistry, as they can be used to not only repair cavities but chipped and broken teeth as well. Dr. Shevchenko can even enhance the appearance of a cosmetically imperfect tooth using a custom-made crown. They are designed to fit right over a natural tooth and fully restore their strength and appearance at the same time. How long does it take to get one? Just two quick appointments and it can easily last for multiple decades afterward.
Tooth-Colored Fillings
Traditional fillings have a metallic appearance and can make a tooth more sensitive to hot and cold temperatures, which is why we only repair cavities using tooth-colored fillings. Made of a composite resin, they can be shaded to perfectly blend with any patient's enamel, and being metal-free, they don't increase dental sensitivity in a significant way. The malleable nature of the resin allows Dr. Shevchenko to place smaller and more conservative fillings as well, better preserving the natural strength of a tooth.